It was announced on Thursday 23rd June that Blatchford has been awarded the MacRobert Award by the Royal Academy of Engineering for its Linx prosthetic limb.
Established in 1969, the prestigious MacRobert Award is regarded as the leading prize recognising innovation in UK engineering. Amputees frequently experience back pain, difficulties on various terrain and require a higher cognitive and energy demand as they plan and analyse each and every step. Linx represents ground-breaking technology within the prosthetics industry as it continuously shares information between the knee and foot to adapt automatically to changing terrains and circumstances, allowing users more freedom, confidence and stability. The replication of natural motion is at the heart of Blatchford's design philosophy, and Linx represents the beginning of the development of intuitive and integrated prosthetic limb systems.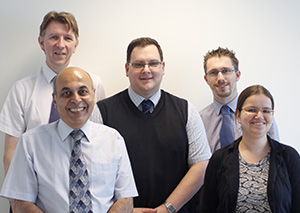 The Linx Development team, comprising Professor Saeed Zahedi, Dr David Moser, Nadine Stech, Rob Painter and Andy Sykes, attended the award ceremony at the Tower of London.
Stephen Blatchford, Executive Chairman is thrilled with the result, commenting "I am delighted that we have been selected as the winner of the 2016 MacRobert Award for Innovation in Engineering.  This is the premier engineering award to win and it is a tremendous testament to all of the innovation, hard work and effort that has gone into producing the Linx integrated limb system by all of the engineers working on the project. Linx is the first prosthetic leg where information from the foot and knee sensors is used together as Linx evaluates how best to support what the user wants to do and react accordingly.  It has helped a large number of amputees live more independent and active lives and the MacRobert Award is a fantastic recognition of this."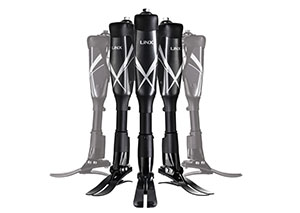 Professor Saeed Zahedi, Technical Director, said "Being twice a finalist in the MacRobert Award in 2010 and 2016 is a great achievement. Being a finalist for the second time provides another sign post to the Blatchford Research and Development team that growth through innovation is the best way forward and that the future of prosthetic technology lies in system integration."
Blatchford was also a MacRobert Award finalist in 2010 for the Echelon hydraulic ankle.